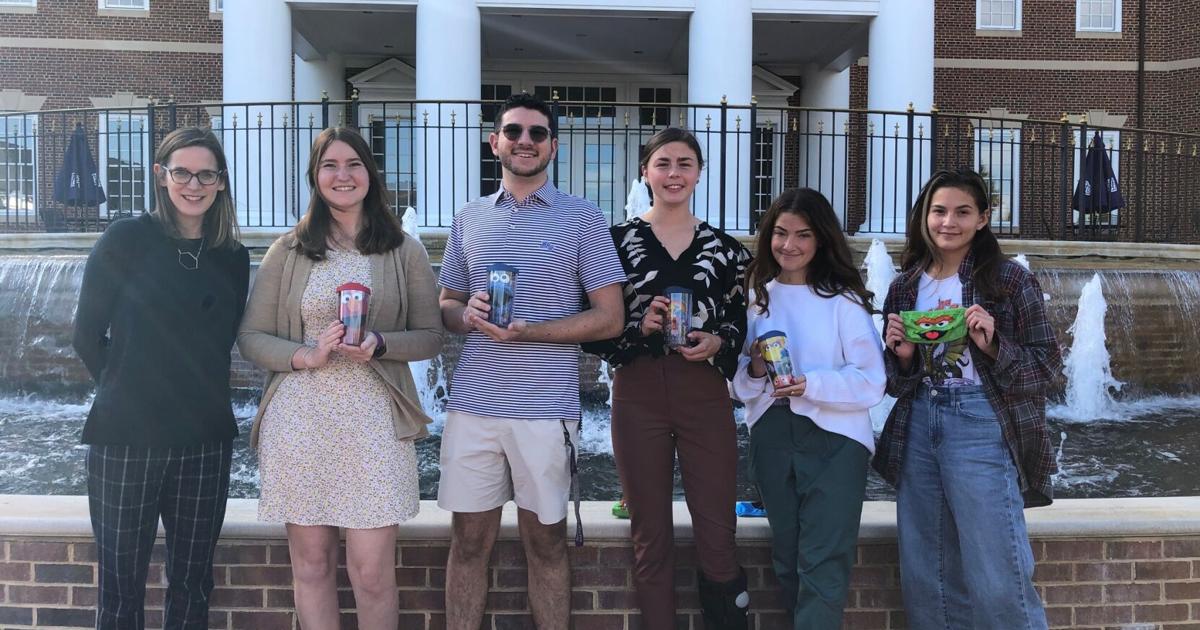 HPU Announces Academic and Professional Achievements | Education
HIGH POINT, North Carolina, December 17, 2021 – High Point University faculty and students recently received the following academic and professional awards and recognitions.
Professor HPU to serve as Endowed President of West Point
Dr. Frederick Schneid, Chairman of the History Department at the HPU, will hold the Charles Boal Ewing Chair in Military History at the United States Military Academy for the 2023-2024 academic year. Dr Schneid has been chosen as guest chair of the West Point Department of History. While there, he will teach a general military history course, lead a two-semester senior history seminar, and offer a course on Napoleon. Dr Schneid worked at the HPU for almost 28 years.
"What an incredible honor it has been to be invited to serve as the Charles Boal Ewing Chair in Military History for the 2023-2024 academic year," said Schneid. "I will follow a line of distinguished military historians. I look forward to working with the cadets and faculty in the Department of History at the United States Military Academy at West Point.
Five HPU Students Announced As Cooney Fellows
Five HPU students have been selected as Cooney Center Research Fellows under the guidance of Dr. Sarah Vaala, Assistant Professor of Strategic Communication. Each year, Cooney Scholars partners with the Joan Ganz Cooney Center at Sesame Workshop to conduct a research project on children and the media. The program awarded $ 3,000 each to Christy Hribar, Noah Stillman, Jordan Morrison, Lexi Silverio and Lena Corrado.
Students design a research project to examine how children participate in interactive exhibits in science museums and how children use media to explain what they have learned to others. This project incorporates how a child's experiences and learning in science exhibitions are influenced by their personal identity regarding STEM topics.
Cooney was one of the original founders and producers of the hit children's show "Sesame Street". She founded the Joan Ganz Cooney Center in 2007 to catalyze research on the educational potential of new media technologies for children, such as digital games and applications.
"I'm very excited to start collecting research and executing our plan," says Lexi Silverio, a junior psychology student in Boston, Massachusetts. "I think we're doing research that has the capacity to make a big impact in both the media world and the STEM world. It's exciting to work on a project that has the ability to impact children's identity and learning abilities, as well as potentially influence what they are passionate about.
Eight majors in senior history present final theses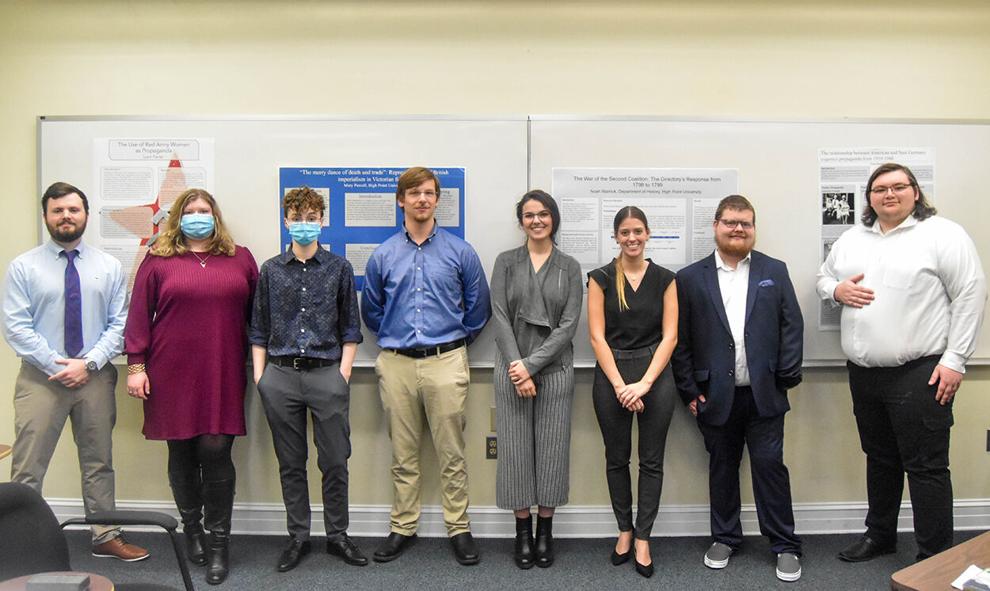 The HPU seniors in the Department of History each presented a highlight of their research, theses and results from the entire fall semester. The History Lecture-style poster presentation included a 10-minute presentation to two history teachers at their senior seminar.
This year, eight seniors presented a variety of historical approaches, places and periods. The seniors included Mary Purcell, Elizabeth Szabo, Alyssa Bennett, Noah Warrick, Ryan Virag, Liam Farrar, Tony O'Connor and Connor Elseroad.
"This year's group of history majors have put together some solid historical theses," said Amanda Allen, assistant professor of history. "The students demonstrated important skills that they acquired over four years in the department: research, effective written communication, and critical analysis. Presenting this material to the History Department will also help hone their public speaking skills. These presentations also highlight the unique and multi-varied research that students can do in the history department. We are very proud of what they have accomplished and know that they will use these life skills in their future jobs.
History professor presents paper at British history conference
Dr. Amanda Allen, Assistant Professor of History, presented her research paper, titled "'Note the Craftsmanship of a Bawd': the Negative Portrait of Catholic Women in Beware the Cat (ca. 1561)" at the Conference North American on British Studies. in November. Her article analyzed three female figures of political power featured in the Protestant Elizabethan propaganda novel, "Beware of the Cat." The article was featured in the panel "Monarchy, Memory, and Gender Tropes in Tudor and Stuart England," which focused on the ways in which power and gender were addressed and responded to in the late 16th and 19th centuries. at the beginning of the 17th century in England.
"I always love presenting and attending the Southern Conference on British Studies," Allen said. "This year, having connected him with NACBS was an exciting opportunity. Being able to share my current research and receive valuable feedback from other researchers in my field helps me become a better historian and teacher.
The North American Conference on British Studies (NACBS) is the largest conference on British history in the United States. Allen is a member of the executive board of the Southern Conference on British Studies, which co-sponsored this year's NACBS.