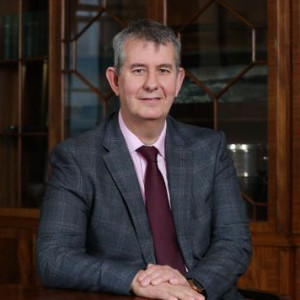 Introduction of a new legal framework for environmental governance in Northern Ireland
A new legal framework for environmental governance and accountability in Northern Ireland following Brexit has been introduced.
the Environment (Commencement and Saving Provision) (Northern Ireland) Order 2022 (Act 2021) imposes legal obligations on DAERA to issue an Environmental Improvement Plan (EIP) and issue a Policy Statement on Environmental Principles, and extends the powers of the Office for Environmental Protection (OEP) to Northern Ireland.
Environment Minister Edwin Poots said: "These measures will not only strengthen existing environmental protections, but create mechanisms that will benefit future generations through a cleaner, healthier and more sustainable Northern Ireland.
"Protecting and improving our environment is a priority for my ministry and I am pleased to introduce these new provisions to further protect our planet. It is essential that Northern Ireland continues to play its part in the wider environment and climate change agendas and these arrangements will allow us to do so. The independent opinion of the OEP is welcome to ensure good environmental governance.
The OEP was legally established in November 2021 and will operate as an independent environmental watchdog in England and Northern Ireland, a role previously assumed by the European Commission. The purpose of the new body is to make public authorities responsible for the proper application of environmental law.
Its functions in Northern Ireland include reviewing environmental improvement plans; review of environmental law; advise NI departments on environmental law; and repression of breaches of environmental legislation.
Dame Glenys Stacey, President of OEP, said: "This is another important step in improving and protecting the environment, and a welcome new responsibility for OEP. We can't wait to get to work and believe we can make a positive difference for the environment and the people of Northern Ireland.