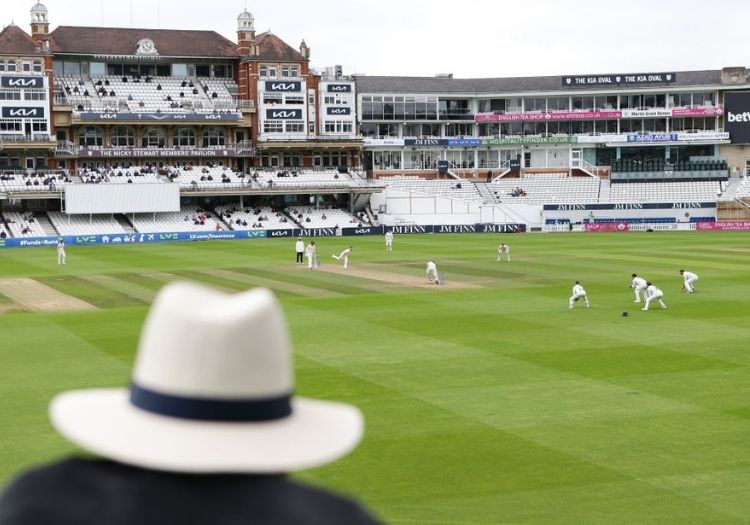 New furor underscores urgent need for diversity and governance reform in cricket
Middlesex chairman Mike O'Farrell's comments during the DCMS hearing caused a stir. He said football and rugby are more appealing to the Afro-Caribbean community and academia comes first for people of South Asian descent. DAREN MOOTOO responds
I am of Guyanese origin. My parents came to England as part of the Windrush generation and I was born in the leafy town of Wimbledon.
When I was just three my parents moved to Essex, for reasons I have never fully explained. We were the only non-white faces for 50 miles and growing up among National Front skinheads who followed West Ham was both physically and emotionally painful. My cricket loving father signed me up with the local cricket club, Billericay, when I was about 11 years old. As children hanging out on the local green, it was part of housing policy at the time, we played football all winter and then cricket after the FA Cup final.
It was all the same kids, nobody disappeared if they didn't like cricket or football – we just liked to play sports together. Very often we would be bothered by teenage troublemakers who would attack me and my brother for the color of our skin and also berate my friends as traitors to their country for interacting with "strangers".
It was during this time that the West Indies cricket team achieved greatness. For the first time, I truly identified with my heritage, having tried so hard so far to behave and speak like a young Essex boy. Like many people who had come to England and endured hardship and abuse, walking alongside Clive Lloyd gave me a sense of pride and identity in who I was.
I walked higher and felt that I now had something to defend myself with. Suddenly it was cool to be West Indian and all the local cricket clubs, across the county and down to English level collapsed to recruit West Indian or West Indian-born players, to play in that cavalier style that the English cricketers weren't used to it. player.
County cricket needs to make improvements to its governance and diversity
Roland Butcher and Norman Cowans appeared on the Test side in an attempt to fight fire with fire. It seemed every first-class county was also falling on its own to field black players – Norbert Philip, Monte Lynch, Keith Boyce and Sylvester Clarke, to name a few and at one point Middlesex had five black players in his team.
It was a pattern that was to continue alongside the West Indies' dominance of international cricket, well into the 1990s. But as that success waned, it seemed that West Indian children in England had lost their role models. The joy on England's faces as they sent increasingly heavy defeats to the West Indies was matched by the despondent looks on the Caribbean players. This discouragement carried over to the domestic game. It was as if the crown had slipped and having a West Indian player on his side was no longer anyone's priority. And barriers began to appear.
Mark Butcher's excellent documentary for Sky, You Guys Are History, told stories of the discrimination and abuse felt by black English paymasters at the highest level.
West Indies players who have been on rebel tours of South Africa have been ostracized upon their return and expelled from the game – and from their islands, in some cases. By contrast, England players who took the rand from Ali Bacher returned straight to their counties and, in some cases, reached the top of the game unscathed. This is where the interest of British children of Caribbean descent begins to wane.
The timing coincided with the explosion of Premier League football and a surge in the number of black players playing for top teams. The models were now on the football pitch, not the cricket square.
"The West Indian community's interest in cricket never waned, just that their enthusiasm had nowhere to go"
The paths were easier. Black children were welcome, in cricket they were rebuffed. The barriers to playing competitive cricket had become too high. It was easier to progress in football than in cricket, no matter how crazy you were about cricket. But the West Indian community's interest in cricket never waned, just that their enthusiasm had nowhere to go.
It's a similar story with the Asian community, which feels that there are still glass ceilings today that are holding back its progress. Go to any foal training session anywhere in the country and you'll see a healthy contingent of Asian kids playing, but that massively stops at 15 or 16. It's not about focusing on studies – it's a factor for all children in this age group and not just exclusive to certain ethnic groups.
The feeling of British Asians is that racism, overt and implied, is not worth it. This is why there are so many independent Asian cricket leagues all over England. This is why there are so many itinerant community teams from the West Indies, who travel to play games on recreation grounds and in municipal parks, because they feel excluded from the traditional system.
Cricket lanes don't encourage minorities enough, says Daren Mootoo
The only Asian children who are taken in are those whose fathers are successful businessmen and the clubs/counties see this as an opportunity to exploit them for money. The public school/public school argument is irrelevant to British Asian/Caribbean children, although the class argument is there, but for another day.
The real problem lies in the structure and governance of cricket. Almost exclusively, boards and committees at all first-class levels are made up of older white men. Men from another time, with outdated and offbeat views.
They have no understanding of multiculturalism, diversity or equal opportunity. Their opinions are biased. When you hear County Chairman Mike O'Farrell speak at a Digital, Culture, Media and Sport Select Committee hearing about racism in cricket, and you hear it – without any sense of occasion – suggesting that blacks don't like cricket and Asians are too interested in academia, which worse still is unchallenged you see the extent of the problem and why the minorities feel excluded.
Is the battle worth it?
The interest and passion of Caribbean and Asian children has never gone away, just look at the work done by the ACE Foundation and all the Asian cricket academies in the country and you will see that it is there, but no one within of the system doesn't care to tap into this.
The sooner there is more diversity in the ECB and in the county administrative boards, only then will significant progress be made.
Daren Mootoo is host of the radio show 98 Not Out and president of Billericay CC.
Please ensure all fields are completed before submitting your review!