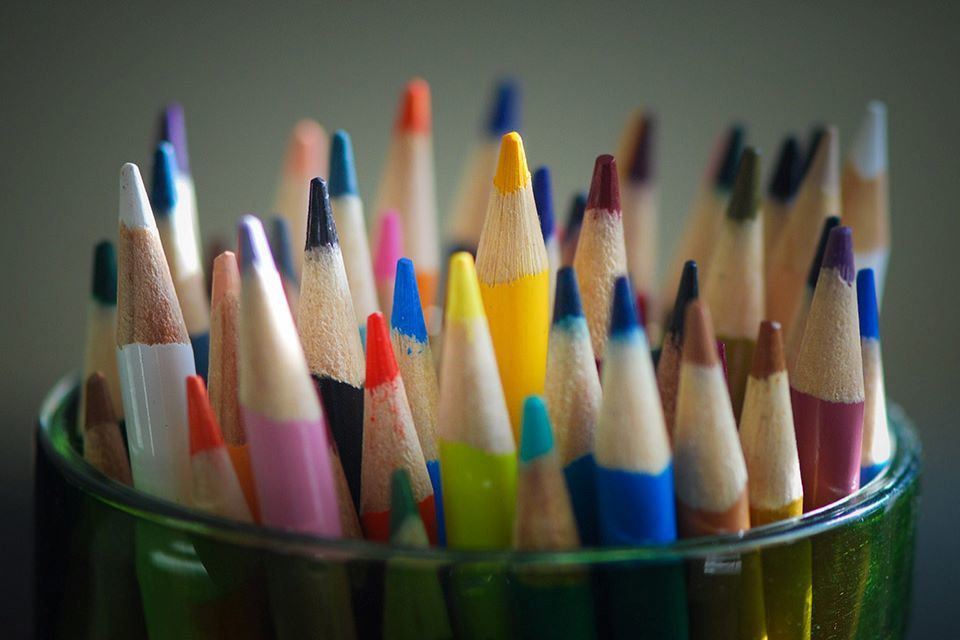 Package to transform education and opportunities for the most disadvantaged
Education will be at the heart of major new reforms designed to give every child and adult the skills they need to fulfill their potential, wherever they live.
Thanks to the government's Leveling Up white paper, areas such as County Durham, Cornwall and Hartlepool are set to benefit from improved schools, part of a package of measures that will also boost uptake of high-quality education across England and will support stable families who help children succeed.
Plans to be released tomorrow (Wednesday 2 February) will identify 55 cold spots across the country where education outcomes are lowest, to target investment, support and action that helps children from all backgrounds and regions succeed. at the highest level. These include Rochdale, Isle of Wight, Walsall, parts of Yorkshire and Sunderland.
As 95% of these areas are outside of London and the South East, it is struggling schools in the North, Midlands, East of England and South West that will receive much more support in the course of the next decade.
In these new "areas of education investment", the Department of Education will offer retention payments to help schools retain the best teachers in the highest priority subjects. These areas will be prioritized for new free sixth grade specialist schools where provisions are limited to ensure that talented children from disadvantaged backgrounds have access to the highest level of education this country offers.
Schools in these areas that have been rated less than good in successive Ofsted inspections could be moved into strong multi-academy trusts, to attract more support and the best teachers. This will be the subject of a consultation in the spring.
The document will set out a new national mission to ensure that 90% of children leaving primary school in England achieve the expected level in reading, writing and maths by 2030. In 2019, only 65% ​​of pupils met all three standards, the proportion varies considerably across the country.
Schools in Education Investment Zones will also receive support to address broader issues. For example, schools struggling with attendance will be encouraged to join a new pilot program to tackle the problem.
Education Secretary Nadhim Zahawi said:
The most precious resource on the planet is the human resource. Investing in people to advance in life and receive the best possible education is at the heart of this government's mission, and we are committed to helping people gain the knowledge and skills to unlock their potential.

This white paper presents our blueprint for putting skills, schools and families at the heart of upgrading. It focuses on setting up excellent schools in all parts of the country, training that prepares you for success in a highly skilled, well-paying career, and ensuring that no one misses out on opportunities simply by because of his place of residence or his family history.

Raising our expectations and aspirations for children, as well as creating a highly skilled workforce, will end the brain drain that sees too many people leaving communities to succeed. These plans will help create a level playing field and boost the economy, both locally and nationally.
In direct response to the activities young people have said they want outside of school, the government has announced a National Youth Guarantee. Backed by an investment of £560m, plans to be outlined in the Leveling Up white paper will mean that every youngster in England will have access to regular clubs and activities, adventures away from home and volunteering opportunities by 2025.
A further £200m is also being invested in the government's Family Support Scheme in England, helping to create strong, stable families where children thrive. This brings the total investment to £695 million to improve the lives of up to 300,000 vulnerable families. The program will help local areas address the challenges families face that can prevent children from attending school and succeeding in school or put them at risk of neglect or harm.
Community Leveling and Equalities Minister Kemi Badenoch said:
Our family support program provides the most vulnerable families with the help they need to build a better future.

This help means more children returning to school, more unemployed parents starting jobs and more support for victims of domestic violence.
Alongside these reforms, a new skills mission will be put in place by the government to help improve people's lives and stimulate the economy. This will target an additional 200,000 people in England to help them get high-quality training each year by 2030, with a further 80,000 taking courses in parts of England with the lowest skill levels.
Skills are a key driver of economic disparities between people and places, so the mission will help improve opportunities in areas left behind. Improving skills improves human capital, which can increase the earning potential and life chances of people who have already left school.
To better understand skills gaps, the Education Secretary is setting up a new Future Skills Unit which will look at data and evidence that skills gaps exist and in which industries.
Thousands more adults will soon be able to access free and flexible training and gain the skills needed to secure careers in sectors such as the environment, digital and construction in an additional boost of up to £550m to expand grassroots skills training camps across the country. Prisoners can also now take advantage of Skills Bootcamps under a new trial to help them find jobs upon release, providing opportunities for more people.
Plans published tomorrow will also set out the Government's commitment to making the Institutes of Technology the pre-eminent organization for technical STEM education in England, through which those who succeed can apply for a Royal Charter. This will help secure their long-term position as anchor institutions in their regions, putting them on a par with the best historic universities in the UK.
The government will also aim to double the capacity of the supported internship program to provide thousands of additional young people with additional needs with the skills needed to obtain and maintain gainful employment. Backed by £18million over three years, the scheme will further raise the standards and quality of placement delivery across the country for students who have an educational health and care plan.
Children and young people with special educational needs and disabilities (SEND), their families and carers will be better supported with respite care and internship opportunities. Councils will receive £30 million in funding over the next three years to provide over 10,000 additional respite placements, helping to provide positive opportunities for children and young people with disabilities and giving family carers a break so they can better care for vulnerable children in the long term.
All local authorities that contain one of the government's 12 Opportunity Zones will be designated as Education Investment Zones and will therefore benefit from these interventions. Opportunity Areas have been and continue to be effective, with funding extended through August 2022.
The new funding for Respite and Supported Placements comes with more than £45m of continued targeted support for families and parents of children and young people with Special Educational Needs and Disabilities (SEND). These programs will:
Target support to improve the monitoring, support and intervention of local authorities and local health and care partners in the delivery of statutory SEND services, with a focus on underperforming areas and sharing best practices practice ;
Improve the involvement and access of parents and young people to quality advice and support; and
Directly help schools and colleges work effectively with students with SEND, for example through special needs training like autism.