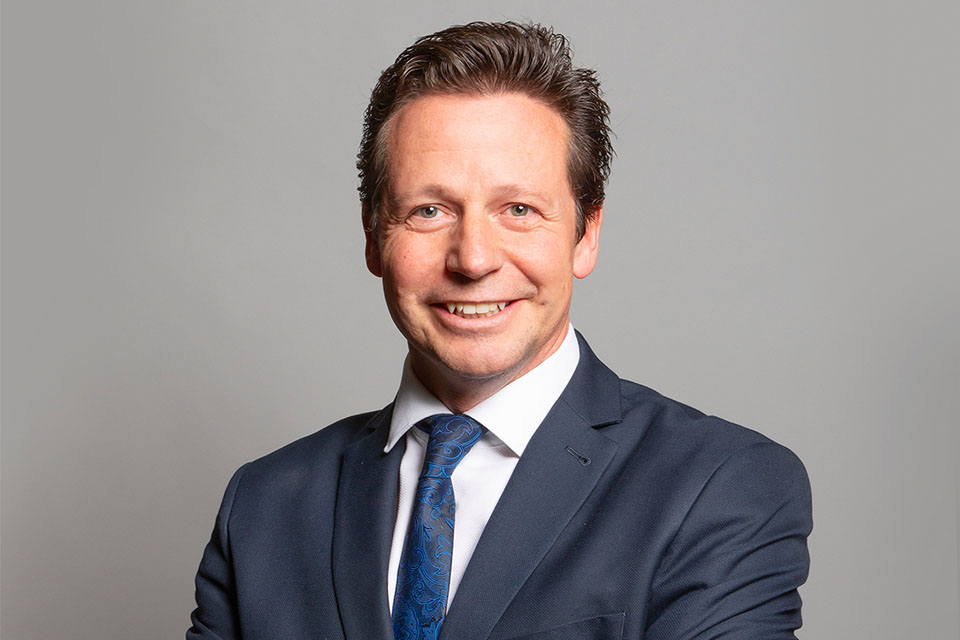 Statement on the supporter review of football governance
Mr President, with your permission, I would like to make a statement outlining the government's response to the independent review of football governance conducted by supporters. This follows my written statement issued earlier today. The government's response was provided in hard copy to the Voting Bureau. I will also place a copy in the libraries of both chambers.
First of all, I would like to thank my honorable friend, the Member of Parliament for Chatham and Aylesford, and the whole panel for their diligent work on the review – as well as my colleagues across the House and all the speakers who have debated these issues over a number of years.
Most importantly, Mr President, I would like to thank the dozens of clubs and the thousands of football fans across the country who contributed to the review. They are central to the review and our response to it.
Football is an integral part of our national identity and has been central to British life for over a century.
English football has been extraordinarily successful. Our Premier League has become the most watched sports league in the world.
However, the good governance of our clubs has not kept pace with this expansion and development.
The football pyramid itself has been under threat of late, with clubs at risk of collapsing.
Many fans felt estranged from their own clubs.
It is clear that reform is needed to keep our national sport alive and thriving.
This government has already taken strong measures to support football reform.
This includes financial support to help clubs through the pandemic and changes to competition law to ensure the financial stability of English football.
But, we have also committed to undertake a football governance review in our manifesto, a review led by the fans and for the fans, a review to protect the future of professional football in this country.
At the end of November, the independent study "Fan Led Review of Football Governance" published its report.
Today I am pleased to announce the release of the government's response to this report.
Our response recognizes the clear case for reform and sets out our approach moving forward. It marks an important step in the protection of our national sport.
Today I confirm that the government will introduce an independent regulator for football, into law, as part of a wider reform plan.
GOVERNMENT RESPONSE
An independent regulator is just one of 10 policy recommendations set out in the report. I am pleased to say that the government will support all of the review's policy recommendations.
Some of them must be implemented by the government; and some are for football authorities to push forward. And we expect them to act too.
As well as interviewing thousands of fans directly, the review benefited from over 100 hours of engagement involving representatives from over 130 clubs. All of this built a clear picture of the challenges of the game.
The review and our response are for them. For the fans who make our national sport what it is – and without whom, football would be nothing.
To coincide with the response, we are also publishing the findings of a government-commissioned study by academics and football finance experts Kieran Maguire and Christina Philippou.
Their analysis confirms that there is a widespread problem of fragile finances at English football clubs and that measures are needed to ensure the continuity of the game.
The sum total of our plans amounts to significant reform. In our response, we commit to publishing a white paper this summer that will further detail the implementation of this reform.
Through a new financial regulatory regime, the regulator will usher in a new era of financial competence and sustainability for our clubs.
We also recognize that the leadership of our football clubs goes hand in hand with the way they are run.
So the regulator will establish new tests for owners and administrators – replacing the existing three tests – to ensure that only good custodians and qualified administrators can manage these vital community assets.
The enhanced test will include a new integrity test.
Recent events have shown how important it is for us to have confidence in the goalkeepers of our football clubs.
Supporters have a crucial role to play in the future of football in this country, and for this reason we believe that supporters should be duly consulted by their clubs when making key decisions.
And therefore, the regulator will establish a condition of license establishing a minimum level of fan engagement to ensure that clubs meaningfully engage fans.
We also recognize the crucial role that football clubs play in the identity of this country, and especially in the communities that are so intrinsically linked to their home team.
The stadium, the colors and the badge are an integral part of it.
Therefore, we believe they should have additional protections, including a mechanism for fans to provide consent before any changes are made to these key elements.
Mr President, our manifest commitment was prompted by the financial peril into which many clubs were being pushed.
The long-term health of professional football in this country depends on fairer distributions in the football pyramid.
That's why we agree the Premier League should build support across the football pyramid.
We await further action from the football authorities on this important recommendation – and if they fail to reach an agreement on financial flows through the pyramid, we reserve the right for the regulator to have powers in this domain.
Football must also ensure that there is a clear and favorable path for the players. We therefore agree with the recommendation that the welfare of players leaving the game should be better protected. I have asked the football authorities to act urgently on this.
Taking these recommendations forward and securing the future of football is a key priority for this government.
But it is a priority that goes beyond the government.
The review contains specific actions for the Football Association, Premier League, English Football League and Professional Footballers' Association, on which we expect to see action – without waiting for government legislation.
WOMEN'S MATCH AND LIST EVENTS
Mr President, the majority of the review has focused on issues related to men's football.
Women's football has gone from strength to strength in recent years, with record numbers of tickets sold for this year's European Women's Championship taking place here in England.
This government has shown that we are right behind women's sport in every aspect and so we will be launching a specific review of women's football in this country.
As well as the Women's Football Review; I am also pleased to confirm that the FIFA Women's World Cup and the UEFA European Women's Championship Finals will be added to the listed events regime.
As a result, tournaments will continue to be available to free-to-air TV broadcasters; hopefully inspiring the next generation of Lucy Bronzes and Ellen Whites.
ABSTRACT
Mr President, the changes we have announced represent a real turning point for football and will have a huge impact on clubs.
It's crucial that we get it right, to give fans and future investors confidence in the future.
That is why we will give more details on how the reforms will be implemented in a white paper this summer, and we are committed to legislating to make football reform a reality. We will implement the reforms as soon as possible.
We are leading the way to a more sustainable, responsible and accountable future for football; one that ensures fans are at the center of our national sport.
I commend this statement to the House.